The Cutting-Edge of Old World Craftsmanship.
Every knife is resharpened by hand for a cutting keen that holds.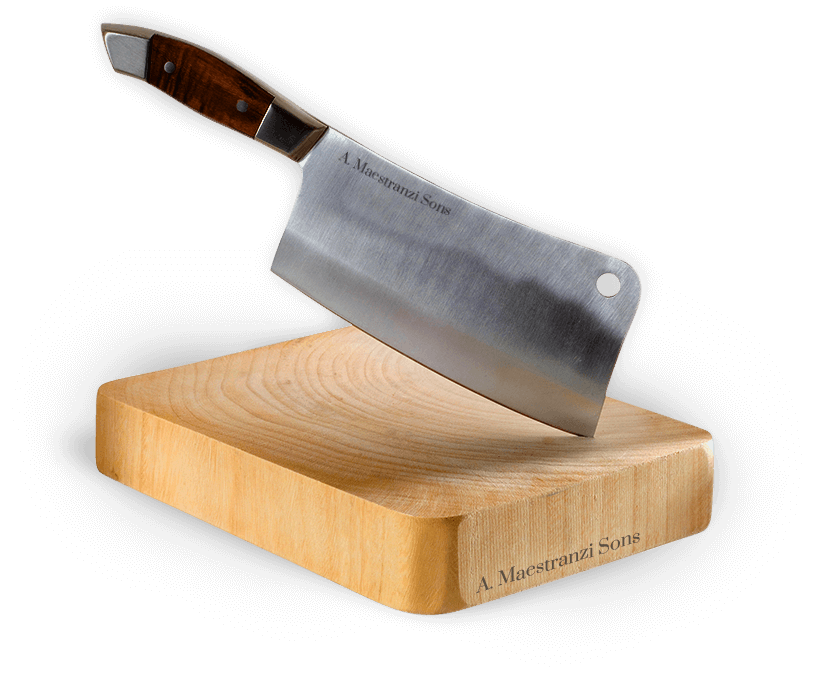 SHARPENING
In an industry where preparation is key, dull knives are fatal to your success. We'll hone your blades to have edges that last the best way we know how: the old-fashioned way – by hand and with heart.

EXCHANGE
Wear and tear on your equipment is all part of having a successful business, but it shouldn't get in the way of your success. Our exchange services will ensure that you don't have a single dull knife or slicer anywhere in your kitchen.

REPAIR
Skills forged by tradition and strengthened by experience – these give Maestranzi-honed blades their world-class sharpness. We offer this same quality and attention to detail for equipment brought in for repair

.

CUSTOM CUTTING BOARD DESIGN
Not all kitchens are the same, and different needs mean different cutting boards. A. Maestranzi designs custom boards tailored to the needs of your kitchen, all NSF-approved for your satisfaction

.
OUR CUSTOMERS LOVE OUR WORK
"Brought in my JA Henckel knife set that hadn't been sharpened in years. They got them razor sharp, beautiful, clean edge in no time and Nick gave me some fantastic tips on maintaining the edge. Definitely glad I found a local business with expertise and passion! Highly recommend A Maestranzi Sons Knife Services."
"I came in with five knives, two of which had broken and bent tips, but within 15 minutes all five knives had been sharpened and repaired. At $4-5 per knife, I am very impressed with the quality of the sharpening. I would recommend this shop for any knife you own."
"Great customer service! I absolutely love my delivery man💜always happy to see us as we are to see him."
" Thanks again!!! Finally my knifes and my meat cleaver is sharp like a razor. Highly recommended. Support your local business!!! "
"A Maestranzi Sons just sharpened my kitchen knives to a clean, razor-sharp edge in no time. Got some great tips on maintaining an edge, and Nick thoroughly answered my questions about additional knives for my collection, based on my usage and needs. He showed me a few different knife options in my price range that were very sturdy grip/weight and a strong edge. Definitely coming back."